Balanced places and spaces
We believe communities are at their best when they are connected, resilient, productive and inspired. Future Communities is our commitment to helping clients achieve the right balance of these four, integrated enablers to deliver thriving places and spaces that put people first.
While the concept of 'community' is simple and universally understood, communities are inherently complicated organisms, with multiple global forces and local challenges impacting the physical and virtual realms they occupy. These include population growth, digital disruption and shifting societal expectations, as well as existential threats such as climate change and pandemics.
Because no two communities are the same, our mission is to address, manage and mitigate the impacts of these complex, often convergent challenges to support our clients' strategic ambitions and community aspirations.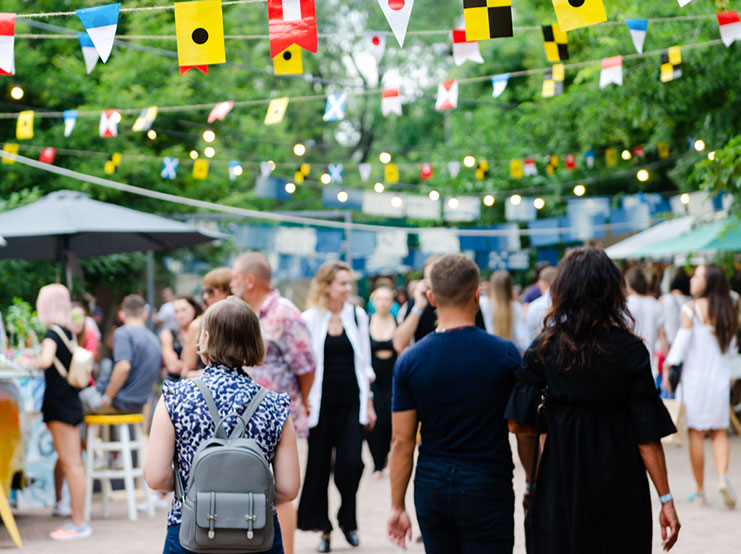 Increasingly complex challenges require sophisticated, integrated solutions. Our specialists carefully weigh-up the disparate wants and needs of communities to solve problems and harness opportunity — dialing up or down our emphasis on four key enablers to get the balance right for our clients:
All types of
communities
By connecting our global network of capability across GHD, our integrated teams are able to address the unique challenges of communities everywhere.
From bustling cities to rural towns, expanding suburbs to remote villages, our Future Communities specialists work across typologies, geographies and markets to help our clients lay the foundation for future success.
New solutions, elevated services
To ensure our Future Communities solutions and services deliver meaningful, long-term benefit, we undertake rigorous client engagement and ongoing market analysis. Each new offering is designed to help our clients get the balance right, to support the communities of today and tomorrow.
Get in touch
Our people are at the heart of what we're building for the future. Connect with us today to learn more about our philosophy, capabilities and new solutions — and how we can work together for our future communities.