How to use digital innovation to drive ESG operational and behavioural change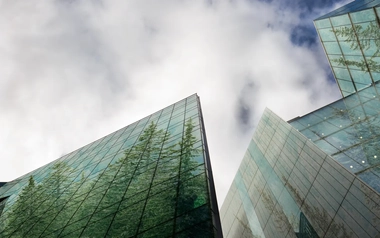 At a glance
ESG compliance continues to tighten with organisations needing to balance emerging regulations alongside the mounting pressure of 'doing the right thing.' The United Nations is no longer asking; it is demanding that governments and businesses focus on reducing and reversing environmental impact.
ESG compliance continues to tighten with organisations needing to balance emerging regulations alongside the mounting pressure of 'doing the right thing.'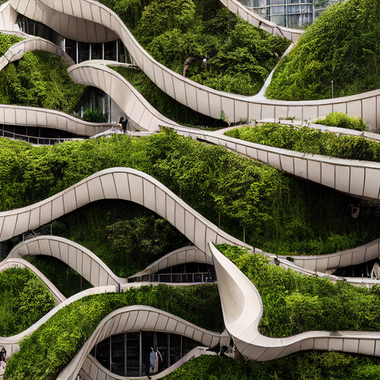 Digital innovation is offering a path forward. The World Economic Forum says if brought to scale, digital technologies could reduce global emissions by 20% by 2050. Decision-making solutions such as artificial intelligence (AI), machine learning (ML), digital twins, and data analytics sit front and centre in driving decarbonisation efforts. Organisations are increasingly harnessing these solutions to identify, monitor, and address their climate exposure.
How can organisations leverage data intelligence solutions to improve sustainability? Primarily, by enabling decision makers to make data-based decisions. And with this, comes a shift in behavioural changes. Data intelligence solutions can be used to influence the behavioural changes that would lead to operational improvement.
Leverage digital to assess and drive sustainability efforts.
Organisations are at different starting points on their sustainability journey, depending on their mindset and maturity. Digital's role in driving more sustainable outcomes begins with transforming the way we gather and assess data related to climate change. Enabled by intelligent infrastructure, ESG-related information must be shareable, autonomous, connected, and transparent across the organisation.
Finding the right metrics and data to credibly inform your sustainability framework is key. It means having digitised networks, systems, and platforms in place that allow for better access to relevant information. Organisations typically have data spread across a combination of physical files, documents, spreadsheets, and recordings, sitting on hundreds of devices with no means to gather or utilise it. Applying advanced AI and ML-based solutions allows data science teams to convert disparate sources of information into actionable insights.
One of the first steps in executing a sustainability strategy is establishing a baseline emissions footprint. It represents a stock take of direct greenhouse gas emissions (GHG) and indirect sources from electricity, heat, etc. For an organisation looking to reduce its carbon footprint, digitising the identification, management, storage, and access to all sources of carbon is game-changing.
Using digital data management and analytics, decarbonisation scenarios are digitally evaluated on user-friendly dashboards. From this, leaders make sense of which internal processes might need to change to lower emissions, create benchmarks against peers, or identify new business models to meet sustainability targets. Organisations gain the advantage of having more accuracy and confidence in their decision-making while strengthening their environmental stewardship.
Digitised ESG reporting and metrics are only one piece of the puzzle.
The
United Nations Environment Programme
cite behaviour change as a
key risk
to achieving credible climate action. The
Intergovernmental Panel on Climate Change
says
mitigation efforts
towards net zero is about enabling the new conditions around behaviour, technology, institutions, policies, governance and finance. As organisations explore new ways to track, report and visualise ESG data, they cannot overlook the importance of combining these efforts with behavioural change strategies at the individual and organisational level.
Change Behaviour to Support an ESG-centric Culture
While organisations are allocating considerable investment and resources to set ESG targets, develop policies, and gather related data, many are falling short during the critical implementation phase. When introducing any new digital solution, whether related to sustainability or otherwise, the approach must include the individuals who are using it on a day-to-day basis. The goal is to make adapting to change as easy and automatic as possible.
An emerging best practice of ESG programs is creating a pilot study that identifies a portion of the organisation with clear sustainability actions and an associated stakeholder group that exhibits a sustainable, forward-thinking mindset alongside influential behaviours. These individuals assume much responsibility and become true ambassadors to the program when leaders clearly define the desired behaviours and look to this group to guide others. In the context of reducing carbon emissions, a pilot study allows organisations to trial and test digitised data gathering frameworks that identify and deploy alternative processes for emissions savings and set the groundwork for wider organisational adoption.
Leaders should look for opportunities to digitally innovate their ESG efforts in a way that promotes the right beliefs, attitudes, and behaviours across the organisation. For example, introducing a software platform that enables transparency and tracking of carbon emissions progress across groups responsible for sustainable or social actions helps to drive the right behaviours.
More organisations are also celebrating success and elevating the profiles of individuals who adopt and demonstrate action towards strategic goals as a way to reward and reinforce desirable behaviours. Real-time feedback on ESG performance that is connected to social rewards can also help to influence behaviour change among employees, clients, partners, and suppliers.
Next Steps for Leaders
In a world demanding sustainable action, digital enables progress. Intertwining digitally innovative ways of advancing ESG efforts with human-centric, change management considerations sets organisations up on a path to drive real and impactful operational and behavioural change. The following provides practical guidance on how to fast-track your ESG journey:
Strengthen your sustainability strategy by using digital solutions to identify, monitor, and make sense of environmental impact.
Leverage online tools to model more sustainable scenarios for your organisation.
Pilot new models and processes with a targeted group of stakeholders to lead change and drive progress.
Embed new behaviours through social and performance incentives.