Graduates
Let's be part of something exciting. Are you ready to commit to the challenge of creating new solutions?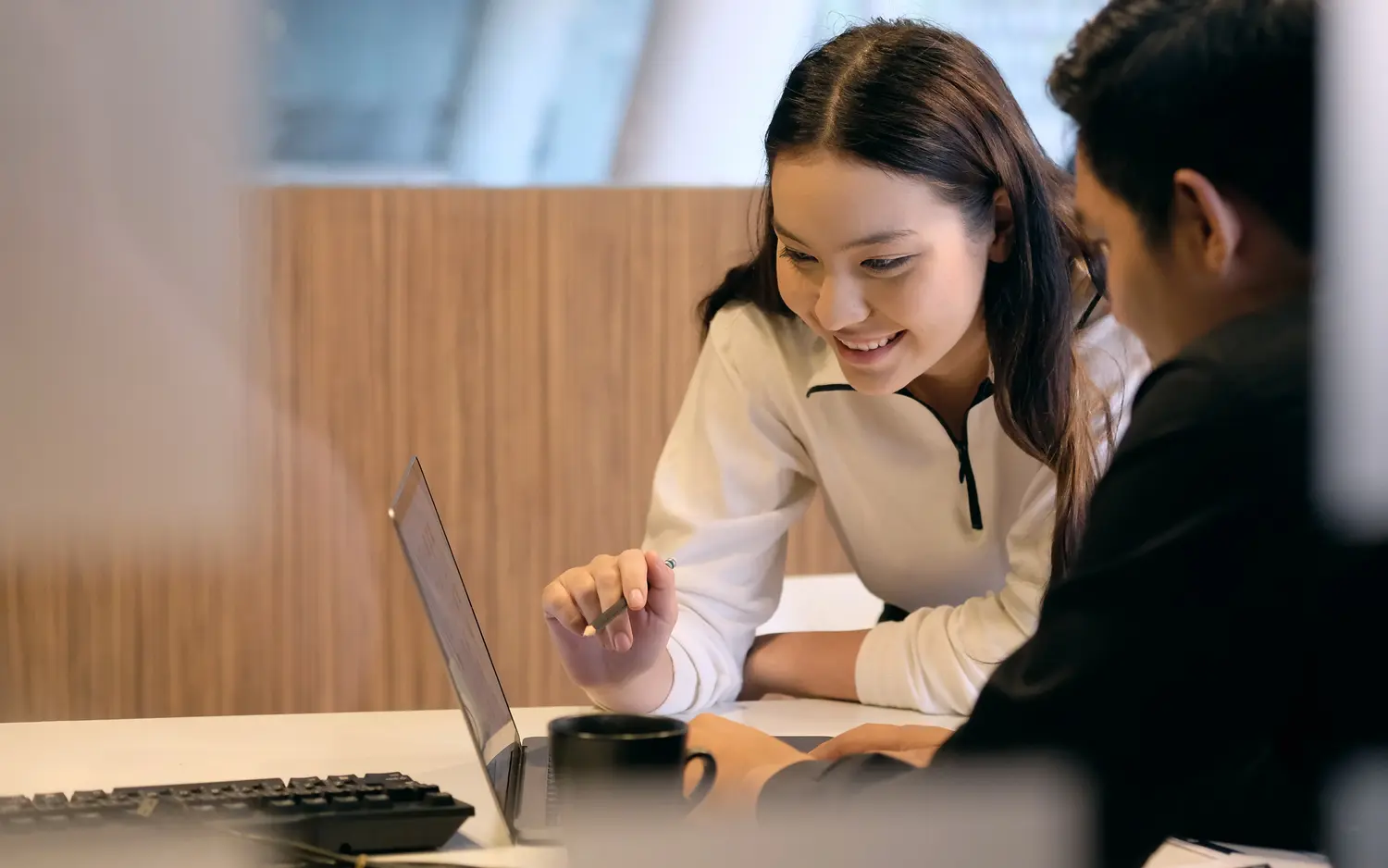 If you believe water, energy and communities should be sustainable for generations to come, let's solve the big problems together.
If you believe water, energy and communities should be sustainable for generations to come, let's solve the big problems together.
We are committed to developing and supporting talented, motivated graduates who are eager to launch their careers as change makers.
Commitment defines how we do business, how we serve our communities and how we care for one another. When you join GHD, we commit to encouraging your curiosity, to fostering new ideas, and to creating meaningful change.
Ready to launch your career?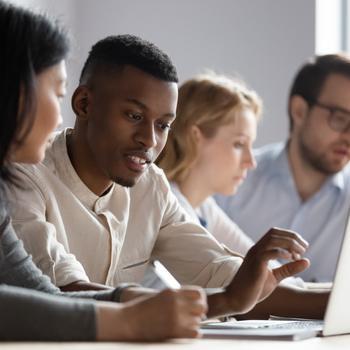 In the problem-solving business, it helps to have a thirst for knowledge.
We commit to investing in your career path and professional development, by giving you the resources and mentorship to do your best work. We are very fortunate to have thousands of brilliantly interesting and diverse people across our business to help stimulate great new thinking.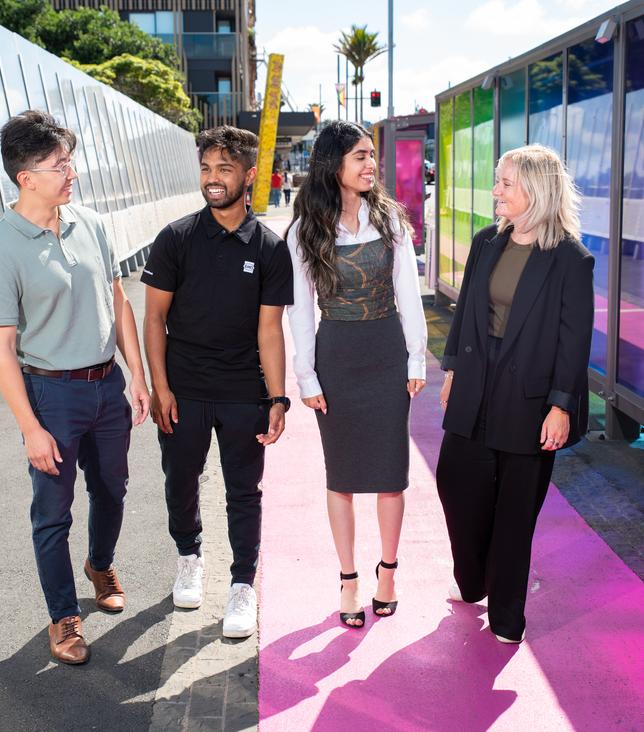 Searching for opportunities?
Browse our job listings for opportunities that match your skillset.
Search and apply
Innovation consultant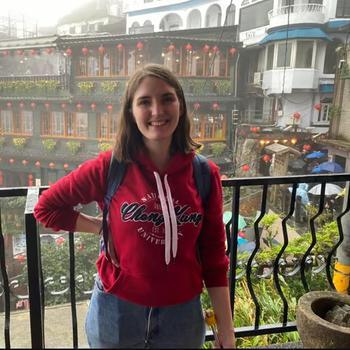 "I had a wide range of interests and needed a role where I could grow many different skills at once. At GHD I facilitate a lot of workshops, use design-thinking and data analytics, and help people to generate ideas. My role is constantly changing and I'm still exploring what I'm interested in."
Molly Quirke, Auckland, New Zealand

Environmental scientist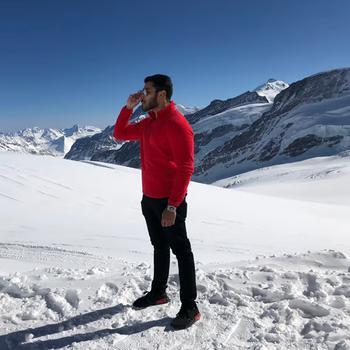 "I've learnt a lot of things on the job. My role is a mix of office and field work so it's the best of both worlds. Being offshore for around 20 days on a environmental survey as the team lead was very daunting and exciting. I managed to successfully pull it off and was really proud of myself and also surprised by my capacity."
Assad, Anzar, Doha, Qatar
Graduate civil engineer
"I've been out in the field mentoring our young professionals to visually inspect airport pavements for defects that have the potential to deteriorate an airfield's service life. This practical approach has taught me more as a young professional than I would have learned by just being in the office environment."
Christina Hayes, Brisbane, Australia
Water resources engineer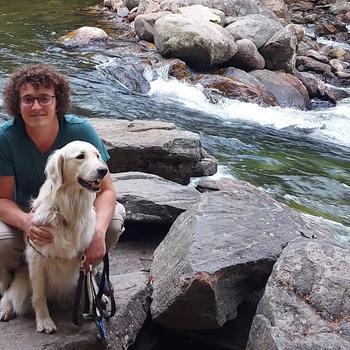 "I was attracted to my role at GHD because of the potential to work on a wide variety of projects across the globe. Recently I have become involved in the global Integrated Water Management team, which has connected me with technical leaders across the globe. I have been able to share and discuss different water resources related issues, while learning from some of the top leaders in Water Resources at GHD."
Chris Muirhead, Waterloo, Canada
Let's start your career with us
During the application process

With a diverse business with over 70 service lines, we hire people from a wide range of specialties.

Following the submission of your application GHD will update you on the status of your application and inform you of the outcome. If you are successfully shortlisted, you'll be informed of the next steps in the recruitment process.

You will always hear from us either way – if you have not yet heard, that means your application is still being considered.

Search our grad career opportunities here:

https://www.ghd.com/graduate-opportunity/

GHD is an equal opportunities employer, and hires without regard to an individual's race, colour, religion, disability, sex, gender identity or expression, sexual orientation, age or national origin. To be eligible to be considered for a position with GHD, an applicant will need to demonstrate that they have the appropriate work rights for the country and that they meet all of GHD's due diligence requirements.
Starting as a new grad

All new-to-workforce grads are enrolled in our 2-year Graduate Development Program, which helps you become familiar with life in a consultancy. You'll be part of a global class that transcends disciplines and regions that creates a shared collective experience, and that helps you form your network within the business. You'll also meet and interact with senior leadership, learn how to access internal resources like employee groups and other training, and understand what the opportunities are for you to shape your career.

Additional program highlights include:

An intensive, informative and fun induction and orientation session
Formal and informal learning opportunities
Regular coaching and feedback
The opportunity to participate in our mentoring program
A variety of assignments through different groups, projects and locations
Preparation for attaining professional accreditation
Developing your career

Beyond your 2 years in the Graduate Development Program, there are a variety of opportunities for professional growth and training. With the support of the GHD Business School, your professional development will be achieved through 70% on-the-job learning, 20% coaching and mentoring, and 10% attendance at structured workshops and courses.

On-the-job learning includes exposure to a variety of projects, disciplines, and metropolitan and regional locations. Our clients and projects cover the full lifecycle - from planning to designing, sustaining, enhancing and retiring assets - across the global markets of water, energy and resources, environment, property and buildings, and transportation.

Career Pathways a tool you can use to guide your career planning, designed to develop a portfolio of skills and experiences. Our Talent Exchange program moves people across the breadth of our business to mobilize skills and knowledge exchanges.
Our work environment

Above all, we want our people to feel comfortable to share all aspects of themselves at work. Our commitment to inclusion and diversity in the workplace is driven by a strong conviction that genuine inclusion will deliver greater productivity, creativity, and diversity from deeper pools of talent and through fairer processes for all.

GHD's commitment to inclusion and diversity includes: championing gender equality, cultural diversity, LGBTI inclusion, adapting to the needs of generational workers, reconciliation with First peoples as well as flexible working arrangements for our people.

Our Corporate Social Responsibility program, GHD in the Community (GITC), provides a platform for GHD people to contribute to making a positive social and environmental impact on the communities in which we operate.

We nurture a culture that embraces optimism, collaboration, experimentation and curiosity. Innovation is acting on the powerful ideas of our people, clients and partners. Smart Seeds is a design-led innovation program that brings together young leaders from GHD and partner organisations to solve some of the most pressing issues facing cities today.

We are looking for people who align with these values, and who are looking to bring their whole person to work.