GHD Navigator
Environment, health, safety and sustainability reimagined.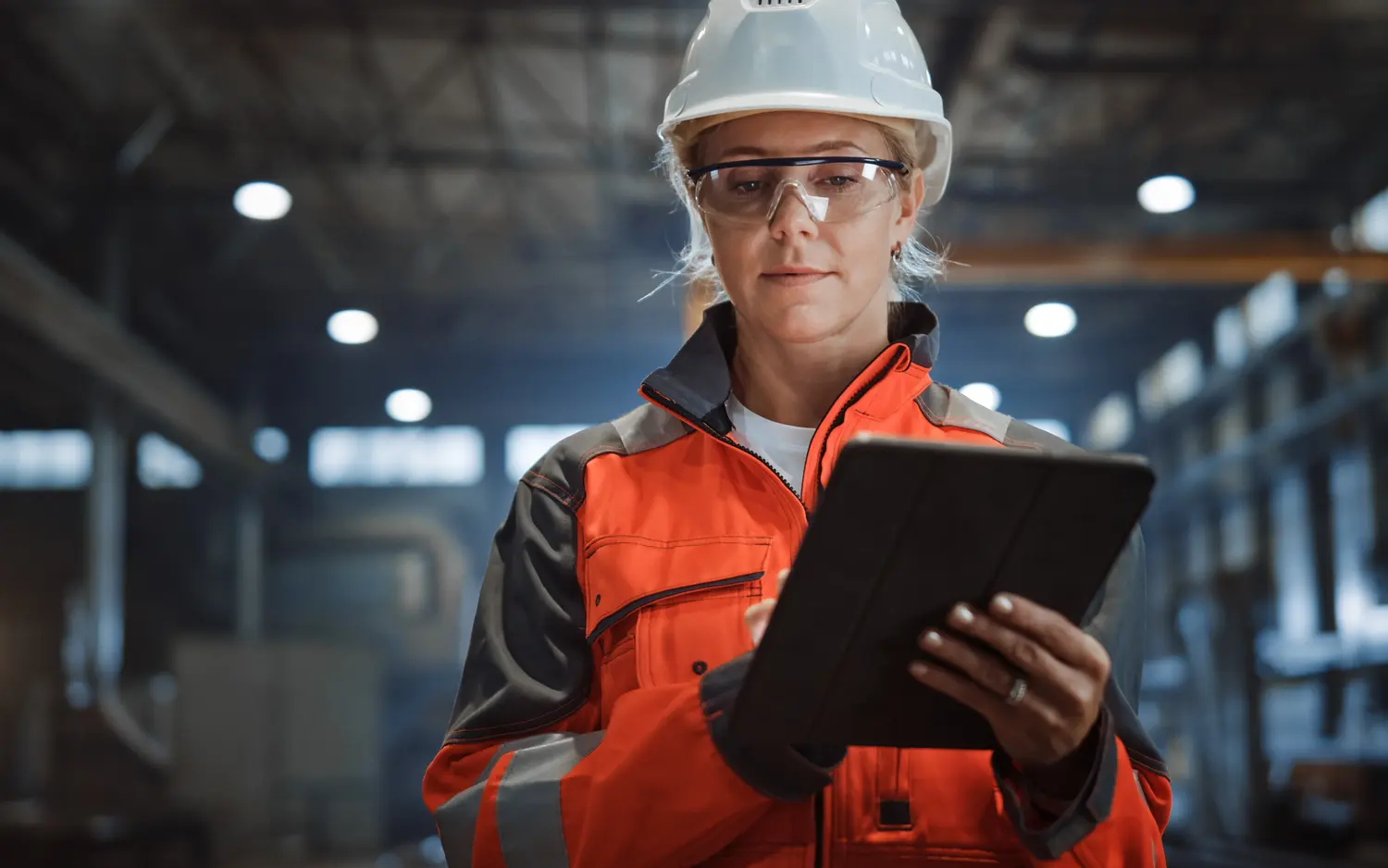 With increasing pressure to become part of the circular economy and eliminate waste and greenhouse gas emissions, we can help you simplify your path to compliance. GHD Navigator™ is an integrated software solution that manages, automates, and streamlines key aspects of your Environmental, Health, Safety and Sustainability (EHS&S) activities.
Environment, health, safety and sustainability reimagined.
Ensure regulatory compliance and cost reduction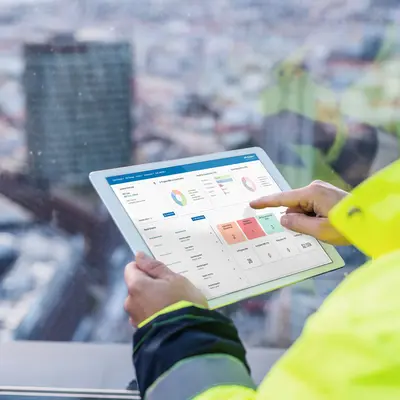 Stakeholders involved in the environmental management value chain are struggling to connect their programs in a cohesive and modern way. They are relying on multiple, disconnected, and outdated documentation methods while at the same time lacking visibility into their environmental portfolio. This gap in compliance management prevents important decision making, which inevitably eliminates cost savings.

As a result, we have responded to the needs of both businesses and the environmental sector by developing GHD Navigator. Our integrated software solution manages, automates, and streamlines key aspects of your EHS&S activities, helping you ensure regulatory compliance and cost reduction.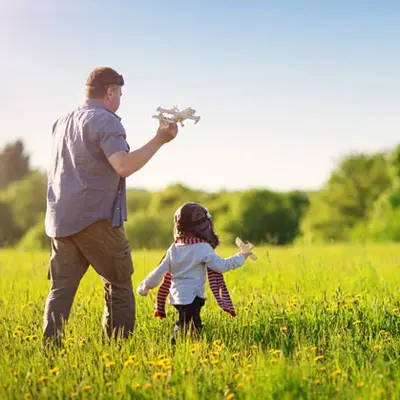 Regain control over your EHS&S compliance, minimise impacts on the environment, and support your Environmental and Social Governance (ESG) programs with GHD Navigator.
Schedule a demo 
Available modules
The GHD Navigator platform currently offers four modules to help you manage key aspects of your EHS&S process. And, with the integration of Power BI into our platform, your data is at your fingertips – with enhanced dashboards and reporting functionality.
Waste manager

Differentiated waste tracking and documentation

GHD Navigator's Waste Manager allows you to manage your sustainability goals such as zero landfill or help you increase your recycling percentages.

Platform highlights

End-to-end management
Control and maintain your waste from start to finish. Begin managing your waste from generation to the final disposition location.

Centralised Information
Access a single platform to centrally locate strategic waste information such as analytical data, SDS's, waste profiles, manifests, bills of lading, inspection forms, weigh tickets, and more.

Data analytics
Advanced data analytics help to enable smarter decision making. Navigator's Waste Manager identifies the most common waste streams generated by category and volume, the top disposal providers and locations used to support your operations.

Key benefits

Seamless integration
Obtain vendor quotes from an approved vendor network with ease. Waste Manager intersects with Circular Marketplace, a B2B circular marketplace for industrial waste and commodities.

Track with ease
Simplified workflows allow you to immediately establish your waste streams upfront and approved vendors to automatically track your waste with ease, enabling the ideal and most efficient processes.

Increase cost savings
Utilising a vendor network with detailed vendor verification, our vendor bidding system and cost comparison mean you can select preferred vendors to increase cost savings.

Increase transparency and improve efficiency
Integrated dashboard, reporting, file and data management in one unified system to improve efficiency and transparency when managing your industrial waste.
Circular Marketplace

A circular industrial marketplace

A B2B marketplace for industrial waste, discarded materials, and recyclables, Navigator brings together generators, disposal and recycling facilities, transporters, and brokers under one platform to buy and sell industrial residuals. With the Navigator Circular Marketplace, you'll be able to manage contract aggregation and execution, end-to-end sustainability tracking, cost-optimisation, and improve overall waste management compliance.

Platform highlights

Competitive procurement
Generators of waste can now post requests to either the entire marketplace or only their approved vendor list to quickly receive multiple competitive proposals. With Navigator's Circular Marketplace, you can end your manual procurement processes.

Transaction capabilities
From creating a request for proposal, notifying vendors, receiving and evaluating requests, evaluating and selecting proposals, to notifying vendors, Navigator's Circular Marketplace conveniently enables users to control their transactions.

End-to-end reporting and tracking
Gain insights into sustainability goals with end-to-end waste tracking.

Robust vendor database
Reduce liability and risk with access to thousands of vendors that have gone through processes to verify information.

Key benefits

Customise to suit your needs
Navigator's four modules are located a single location. You can choose to use between one and four modules to suit your unique needs.

Reduce costs
Our vendor bidding system and cost comparison means you can select preferred vendors to increase cost savings.

Increase compliance
Consolidate all data and workflows. Reports are automated and globally consistent, allowing you to manage multiple locations, accounts, and sales.

Improve access
Vendors now have more access to opportunities with generators to increase business, which would have otherwise been unknown.

Reduce management costs
Fast, efficient searches and reviews of records across the value chain. Using one solution rather than multiple, disconnected antiquated tracking methods.
Environmental Plans

Automation in compliance

Increase compliance across your Environmental portfolio by utilising Navigator's Environmental Plans, an automated, data-based system used to create and make changes to plans with less effort and time. Navigator's Environmental Plans was built to be customised for your needs and to move forward as you do.

Platform highlights

Streamlined environmental planning
Make planning easy and store all your documents in a consistent format. You can archive different versions of collected information that are accessible and retrievable at any time across all sites.

Volume calculation capabilities with notifications
In seconds, you can enter containment measurements and track contents to add clarity and confidence to your reporting and compliance requirements. Our added automatic notification feature alerts you on whether containment is insufficient, ultimately helping you maintain compliance.

Data capture and access
Enable efficient and accurate data capture - all in one location.

Key performance indicators (KPI)
Gain insights with detailed reporting that captures real-time snapshots of KPI data, helping you track progress, address issues, and informs management teams, while enabling efficient change management.

Key benefits

Be equipped
Real-time snapshots of equipment and assets related to your SPCC plans in a consolidated and consistent manner.

Employ data-driven compliance
With Navigator's Environmental Plans Module form capture and data saving capabilities, we provide easy entry of site inspection.

Never miss a thing
Enter containment measurements, track contents and receive notifications to add confidence to your reporting and compliance requirements.

Optimise SPCC and FRP planning
Our integrated reporting and data analytics helps users manage their regulatory timelines and inspection schedules.

Rapid plan creation
Through easy-to-use use templates and our algorithms, you can efficiently develop SPCC plans, Facility Response Plans (FRP), and more.
SDS Manager

Ensuring hazard communication compliance

Completely automate your safety data sheets (SDS) in one central platform that enables users to update chemical inventories, identify hazards or safety precautions, print chemical container labels, access regulatory reports, while ensuring SDS are accessible both online and offline.

Platform highlights

Multiple locations
Unlimited users, access and sharing capabilities Easy access for all with the ability to store, forward, archive, download or print all required SDS information. As a web-based platform, you can access from anywhere, anytime.

Compliance reporting
Our platform generates necessary lists of materials to automatically complete standard compliance reports for you.

Backup technology
Never lose a thing with our Load-N-Go backup technology to all users. This allows you to back up your company-specific SDS to a local network, drive, computer, or removable media.

Key benefits

Access up-to-date SDS information
Our database consists of the most up-to-date SDS information. We compile information from several sources so everything is in one location and uniform from project to project.

Reduce operating costs
We enable users to share SDS's across their entire organisation to minimise cost and benefit from competitive license fees, compared to other online systems.

Address reporting requirements
Chemical inventory modules for tracking purchases and usage ensures users always understand how much they have purchased or have on-site.

Ensure compliance
Each chemical is identified by CAS number and concentration level for chemical exposure evaluation and environmental reporting needs.

Locate a specific SDS with ease
With advanced search, you can locate an SDS through several avenues. We key in 35 fields of data for each SDS as a standard process. You can search a single piece of data or perform complex multi-criteria searches.
With GHD Navigator, you can reimagine...
Organisational transparency
One single place to collect, aggregate and correlate data to provide a consistent view of your operational environment.
Your value drivers
The value of GHD Navigator is at your fingertips. You can turn industrial waste from an afterthought into a value driver for your business.
Your approach to sustainability
Reach sustainability goals by providing increased transparency around production processes, transport conditions, and product disposal.
The way you work
Whether you would like to utilise the entire suite or a single module, our platform is fully customisable depending on your goals – and manage it all from the office to the field.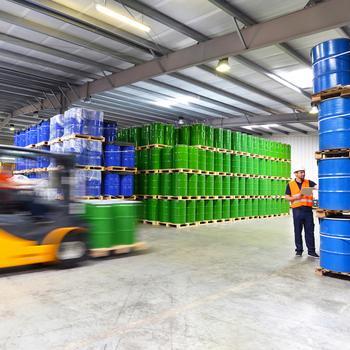 Get started with GHD Navigator today
Find out how our integrated suite of products can manage your environmental workflow and solidify your path to compliance. Schedule a demo with one of our experts. 
Schedule a demo