Digital
Embracing new digital technologies.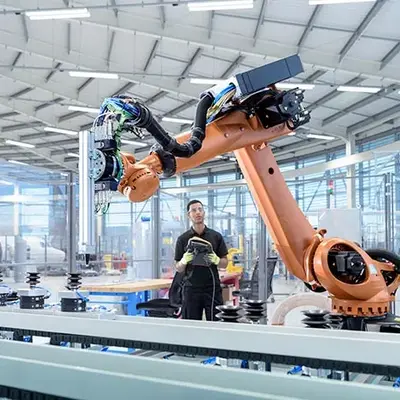 Discovering new and forward-thinking digitised ways to build operational efficiencies, address security, drive sustainability and invest in disruption sits at the heart of every modern business.
We are a diverse and talented team of more than 600 people, including data scientists, design thinkers, immersive digital consultants, engineers, project managers and innovators armed with the expertise to embed technology into your strategy, planning and response and digitally transform your business.
Backed by GHD's 11,000 engineering, architectural, environmental and construction professionals, we help navigate and solve complex challenges with advanced technology and innovation. We are leaders in digital transformation and can help you to unlock innovation, create more business opportunities, and transform the future for good.
Unlocking new ways to embrace digital technologies to adapt, thrive and grow.
The Innovation Imperative
Organisations that don't change obviously, will find it very difficult to grow, number one. And if they're not growing, they're dying. The first thing I would ask the clients who are looking at digital transformation is to look at the leaders that they are nominating to drive those initiatives. It must be the responsibility of the CEO and the executive team to digitally transform the organisation, which is also the business transformation. But very importantly, the people who you select to drive these initiatives will ultimately determine the future of not only the initiative but the future of your organisation.