Find out how we established operations and are in prime position to serve Southeast Asia from Singapore.
More people in Southeast Asia (SEA) are living in cities, as rapid economic growth takes place in tandem with rising urbanisation. In the region set to become the world's fourth largest economy by 2030, more than half of the population today are already living in urban areas, and an additional 70 million are forecast to be added by 2025.
To sustain economic growth, the Asian Development Bank estimated that more than SGD30 trillion (USD22.6 trillion) needs to be spent on infrastructure through to 2030. Along with the rise of megacities in SEA, there is growing demand for solutions in infrastructure and sustainability against challenges such as congestion, unchecked urban sprawl, and environmental degradation.
Looking to better support infrastructure projects in the region, we are tapping into Singapore as a central hub in the Asia-Pacific (APAC) to access key SEA markets.
"Through our Advisory practice, we're helping clients optimise their investment portfolios by identifying key risks and value drivers to inform transactions in the region," says Mr Jason Tok, GHD's Market Leader Advisory for Asia.
He adds "Identifying 'green projects' for clients and facilitating infrastructure players to de-risk their projects, as well as bridging the financing gap are key focus areas that are gaining momentum here."
Building a sustainable future in SEA
Having advised on over SGD200 billion (USD150 billion) worth of transactions globally, our Advisory practice brings an aggregate of its commercial, technical, regulatory, and digital expertise to clients and the communities they serve in SEA, starting with a regional base in Singapore.
Singapore's location makes it an obvious choice, says Mr Tok. "As one of the world's leading economic hubs, we can service the rest of SEA from Singapore. It is also a very well-respected location that is connected to the entire infrastructure ecosystem and renowned for its ease of doing business."
With 60 per cent of project financing in SEA managed through Singapore, the city-state brings together the world's top engineering consultancies, global law firms with infrastructure practices and financiers.
All of our infrastructure clients have a presence in Singapore — the developers and asset owners, for example. Having operations in Singapore has helped us respond faster to our clients and the challenges they are trying to solve.

Mr Jason Tok, Market Leader Advisory for Asia, GHD
With a focus on sustainable resilience, we are well-placed to develop sustainable infrastructure solutions for customers. The Republic is home to businesses building green solutions, such as solar panel maker REC Solar and urban air mobility pioneer Volocopter. Automotive manufacturer Hyundai is also making electric vehicles in Singapore.
The team is excited to explore sustainable opportunities in the region, Mr Tok says, from the deployment of green energy sources and low-carbon technologies to climate change adaptation and circular economy solutions.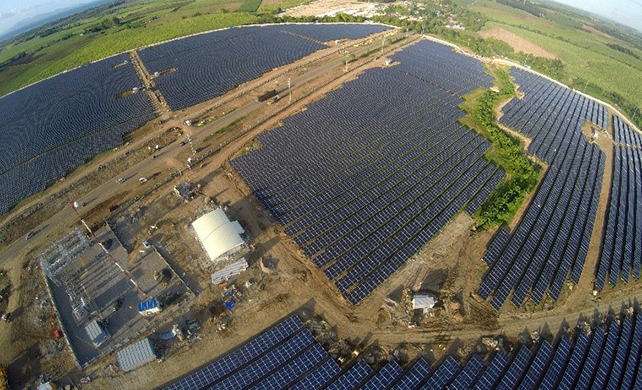 Example of solar projects in the Philippines, which GHD advised on.
A firm foundation for expansion
In a matter of nine months since establishment, our Advisory team has made significant progress. Alongside Singapore-based and international clients, our projects span the region, in markets such as renewable power, waste management, transportation and manufacturing. Services have included asset optimisation, feasibility studies, project governance, technical and environmental due diligences.
Through our Singapore hub, we have been advising on a 50-megawatt solar farm in the Philippines, waste sector merger and acquisitions in China, power supply options for a materials refinery in Indonesia, and reviewing the energy generation mix for a Singapore-based power generation company.
An on-going project with a Singapore-headquartered infrastructure developer also sees the team developing a health, safety, environmental and social management system for project implementation in the countries of South and Southeast Asia.
Furthermore, to meet the global need for digital solutions in infrastructure projects, we are also looking at the digitisation of infrastructure. "Around the world, we see that infrastructure projects are becoming increasingly large and complex," explains Mr Tok. "We have the ability to manage the vast amounts of data that are typically associated with mega projects through digital solutions, and efficiently inform decision-making throughout a transaction."
With a strong start here, we are looking at further opportunities in SEA, such as in Indonesia and the Philippines, with projects related to green energy, waste, water, and transportation.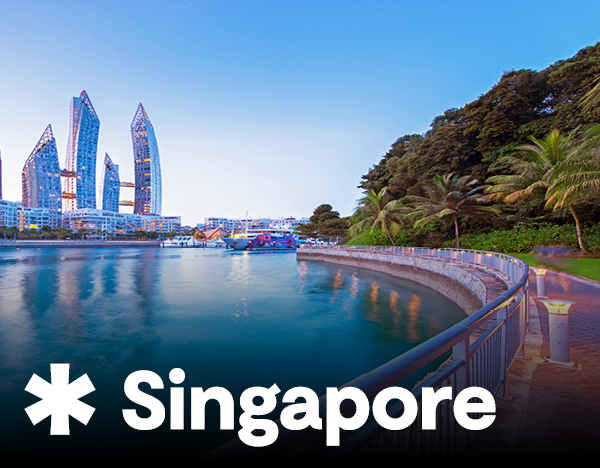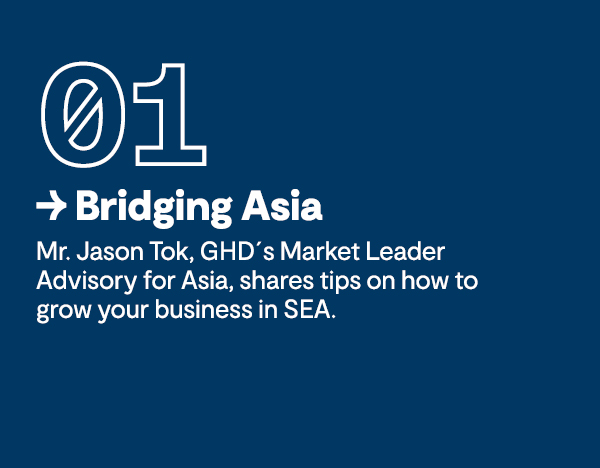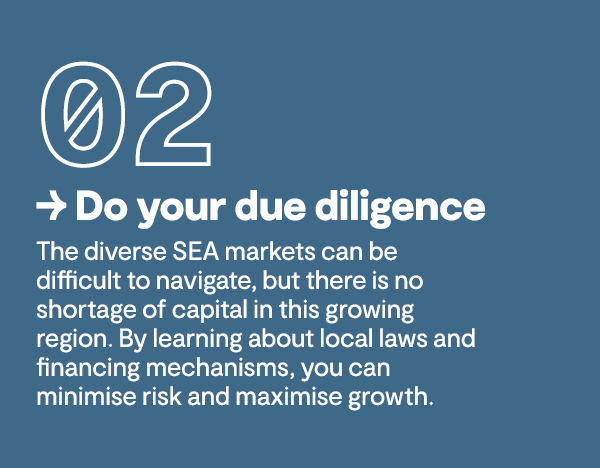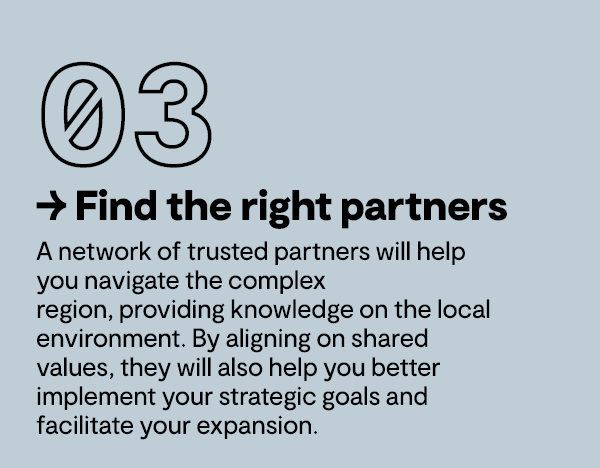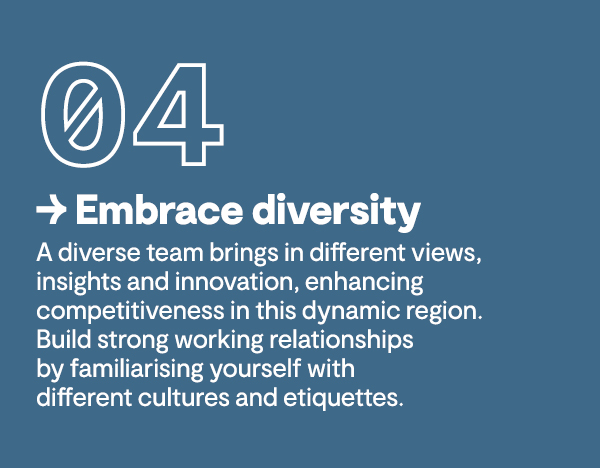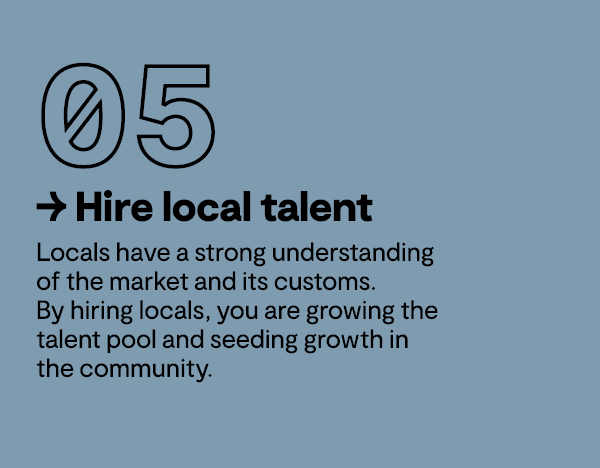 Virtually the easiest place to start a business
The pandemic and travel restrictions did not deter plans to set up in Singapore last year. Mr Tok shares "We've managed to successfully launch the business despite the pandemic. The ease of doing business in Singapore was a key contributing factor, together with the help of local authorities meant that our launch occurred almost effortlessly."
The company also finds it easy to recruit the right team in Singapore, with a "very diverse and well-educated talent pool". With its leadership sitting in Singapore, Mr Tok looks forward to growing the team here.
There is nowhere in the world more diverse than Southeast Asia. There are many professionals who have worked overseas, understand the SEA ecosystem, cultural nuances and have the industry knowledge.

Mr Jason Tok, Market Leader Advisory for Asia, GHD
This article was first published by the Singapore Economic Development Board (EDB). The EDB, a government agency under the Ministry of Trade and Industry, is responsible for strategies that enhance Singapore's position as a global centre for business, innovation, and talent. Get the latest business insights and news on Southeast Asia delivered to your inbox here.
---
Stay connected to our expert insights
---