Manila water transfer tunnel recognised for construction excellence
Philippines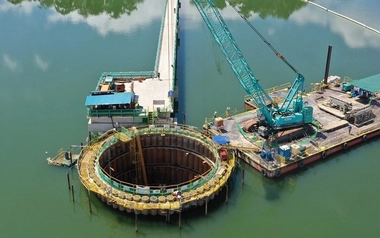 The Novaliches-Balara Aqueduct 4 (NBAQ4) is a first of its kind 7.3 km water transfer tunnel for Manila Water that is modernising Manila's water supply. The aqueduct will reduce stress on ageing water assets and decrease risk of water shortages for more than seven million people who reside in the East Zone of Metro Manila, one of the world's most densely populated cities.
The challenge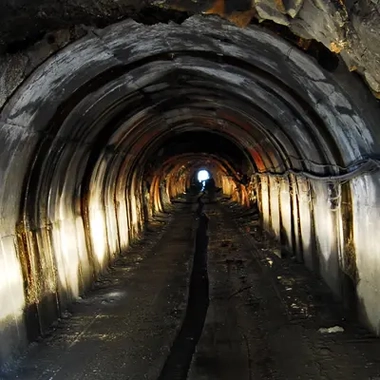 Since being awarded the project in 2017, GHD has provided design and technical advice that has enabled Manila Water to secure water supplies for Metro Manila and allows progressive rehabilitation of its three existing aqueducts between La Mesa Dam and its Balara Water Treatment Plant.
When complete later this year, NBAQ4 will connect the La Mesa reservoir at Novaliches to the water treatment plant at Balara, conveying 1000 ML/d of water. The project entails the construction of a new intake facility at La Mesa Reservoir, a 3.1 diameter 7.3km long tunnel, a 30 m above-ground outlet tower, intake access bridge and downstream ancillary pipework.
Our response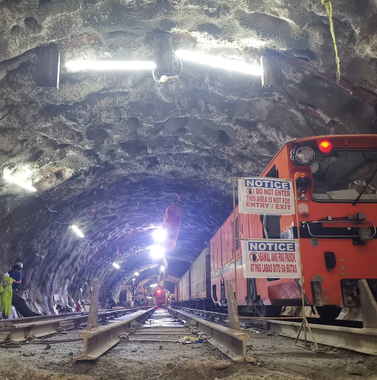 The tunnel was constructed through challenging ground conditions including several 80m radius curves utilising an Earth Pressure Balance Tunnel Boring Machine (TBM). The tight curves meant two tunnel lining types were required as well as special TBM design considerations. All tunnelling operations were executed from a 70 m long temporary cavern, 45 m below underground.
The project has showcased technical complexity in a high seismicity zone, working over water, incorporating brownfield tie-in to an operational water treatment plant, and tunnelling in highly permeable weak rock and soils. The design team highlighted GHD's approach to Global Delivery with a design team of up to 50 across the Philippines, Australia and UK.
The impact
The Novaliches-Balara Aqueduct 4Project has since won the overall winner at the Philippine Excellence in Concrete Construction Awards (PECCA) and is now an official nominee at International Excellence in Concrete Construction Awards held in Dallas, Texas late 2022.
GHD is delighted to be a part of this landmark project for NovaBala JV which is joint venture between C.M.C. di Ravenna, First Balfour, Chun Wo Development and key client Manila Water.