Future Energy
Leading the transition to an affordable, reliable, secure and low-carbon energy future
Leading the transition to an affordable, reliable, secure and low-carbon energy future
Our purpose is to lead and accelerate the shift towards a future of affordable, reliable, secure and low‑carbon energy.
The global energy order is changing
The geopolitical drivers around energy security and the price of crude oil have the potential to change the 'energy order' forever.
The global energy transition is not just a transformation of energy systems. It's a transformation of communities and economies. We've reached an important tipping point in this journey with many industries making bold decisions to enable swift changes.
Thanks to unprecedented growth in low-emission electricity generation, renewable power could significantly reduce global CO2 emissions and underpin our future energy systems.
Compelled by our responsibility, inspired by the challenge and driven by the opportunity. This is Future Energy. Our commitment to the energy transition to decarbonise and halt climate change to smash net zero and live more sustainably. But not some time in the future, today.
1. The big battery. Extreme summer temperatures demand extraordinary solutions. Wind energy, converted to battery storage, helped our client expand their vision to reduce energy costs sustainably and on a large scale.
2. Cloased-loop city energy. Big cities need big ideas. When a major city challenged itself to reduce bio waste going to landfill, we helped connect all the dots, so biogas could feed the natural gas grid and power the community.
3. Bringing the future home. Shared visions create incredible opportunities. Introducing the world's first household hydrogen battery allow homes to produce emission-free hydrogen energy from rooftop solar. So inverted in the outcome, we invested in the product. That's our commitment to the energy transition. This is Future Energy.
Future fuels like hydrogen are a path forward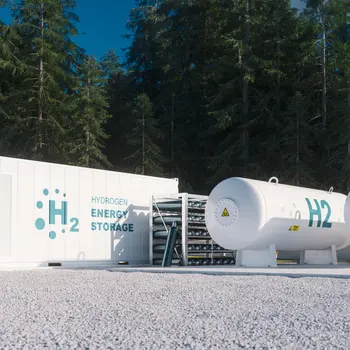 Advancements in future fuels like hydrogen as an energy vector show incredible promise to decarbonise other high energy-consuming sectors such as transportation, heavy industry and heating.
Decarbonising these sectors is an urgent global challenge – but it also presents an exciting opportunity to design and build sustainable and resilient communities, while working together to reduce climate change impacts.
Sustainability, affordability and accessibility are vital elements of any energy system design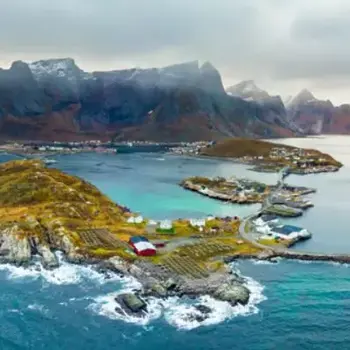 Whether it's a high density urban community, an island nation seeking improved energy security and reliability, a remote off-grid mine site seeking to decarbonise operations, or an industrial or water asset owner – the ingredients are the same.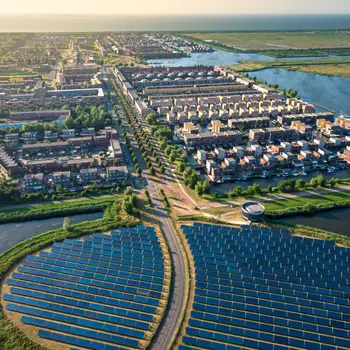 The opportunity to act is now - the stage is set.
We are committed to you and communities to lead the transition towards a future of affordable, reliable, secure and low-carbon energy, to achieve lasting global benefit.
Building community understanding
Solutions
Having worked in the energy transition area for well over a decade, we have established a specific team focused on working with clients to decarbonise energy systems. At GHD, we call this client service offering Future Energy, with key strengths in the following interconnected focus areas.
Services
Driven by client needs, we provide a range of consulting services, from origination of projects through to delivery - and beyond.
1. Origination

Co-create winning business strategy
Identify opportunities for capital deployment (public and private capital)
2. Commercial development

Business case development
Service delivery options and financing strategy / commercial models for bankability
Customer strategy and offtake support
Commercial and technical feasibility
Due diligence to inform buy side and sell side decisions
3. Plan and design

Environmental planning and approvals
Risk minimisation
Environmental compliance support
Environmental monitoring
Site selection
Social licence support: community and stakeholder engagement
Concept design
Pre-feasibility studies
Front end engineering and design
Multi-discipline engineering management
Detailed design
Systems integration
Technology assessment and selection
Procurement support and tender development
4. Construct and operate

Systems integration, risk and regulation
Owners representative / owners engineer role / project management
Adoption of new technology risk
Construction management and EPCM
Supply chain resilience
5.

Dispose / renew

End of life services
Asset closure strategies
Alternative revenue streams
Renewal / disposal strategies
6. Overarching services

Drawing on the best of multi-sector innovation, consulting, data driven insights and technology to build value

Greenhouse gas assessments / carbon accounting
Greenhouse gas assurance services
Life cycle analysis
Policy development and advice
Environmental, social and governance (ESG) frameworks
Delivery under alternative risk/reward commercial models